Safe Schools Plan:  Parent Package
Click here for the Parent Package
Student School Fee Information
Request your students' school fee breakdown here.
If you would like to pay your students' school fees click here.**
**Note: this is only a request to make a payment – a Carlton secretary will call you to complete the payment over the phone.  (at this time only MC/VISA can be accepted over the phone)
Administration Staff
Carlton has a principal and three vice principals, each with different areas of responsibility.  Please ensure you are contacting the appropriate administrator for your student.
Principal Jeff Court

Vice Principal Kent Arpin

Vice Principal Corinne Cey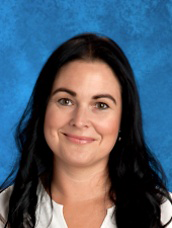 Vice Principal Bruce Friesen

To get access to Students Achieve, our online marks system, you must have a username and password. Use the link above to request yours so that you can keep up to date on your student's progress throughout the year.
School Policies and Procedures
Lunch
Interac payment is available for purchases in the Caf!!
Attendance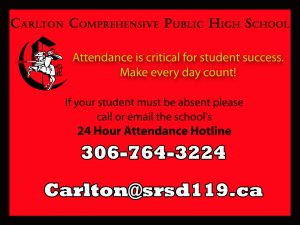 Fire/Emergency Procedures
Ways that parents/guardians can help in
an emergency…
 Explain to family members why schools have emergency
plans.
 Provide current emergency contact names and phone numbers
at the beginning of each school year. Inform the school
of any changes to emergency contact information.
 Do not call the school in emergency situations. Phone
lines must remain open for staff to communicate with emergency
personnel and families.
 Do not come to the school site during lockdown situations
because it is not safe to do so. Your presence may complicate
the emergency response.
 No Cell Phone Use — Many students carry cell
phones. While they are handy tools for students to communicate
with their parents, during an emergency, they can become
a problem. In case of an emergency, students will be
required by staff to shut off their cell phones because:
 A sudden, massive increase in cell phone use in one
area can cause the network to fail. In recent school
emergencies in other provinces, the increased volume
of cell phone traffic caused the network to crash compromising
the effectiveness of emergency responders
who rely on their cell phones to do their work.
 Incomplete or inaccurate information may be shared
compromising the efforts to resolve the emergency.
In emergency situations parents and guardians are kept informed
through local radio and television newscasts. The major
media source will always be 900 CKBI radio.
Lockers & Locks
Carlton students may request a locker that they can use during the school year.  Students may choose the locker they want and have the locker and lock assigned to them, however, they are not allowed to use personal locks on their locker.  At the end of the school year, Carlton has a specified time for locker cleanout.  All students with lockers are required to attend locker cleanout.  If they do not attend and their belongings are removed from the locker, a $50 locker cleanout fee will be assigned to the student's school fee account.  All contents of the lockers are kept until the last day of school and then donated to charity.
For more information, please see Student Services.
Entering the school
During school hours:
Visitors to the school must go immediately to the General Office to register before proceeding to any other part of the building
All doors, with the exception of the main front doors, are locked during class time.
Outside of school hours:
For athletic events, enter through the CPAC doors
For other activities, the far left door at the front of the school will be unlocked for entry
Bussing & Transportation
Bus 41 EAST HILL
Bus 102 WEST HILL
Bus 105 EAST FLAT
Bus 104 WEST FLAT
Bus 54 EAST  & *WEST FLAT
BUS 41: EAST HILL DEPARTS 3:27 PM
BUS 102: WEST HILL DEPARTS 3:27 PM
BUS 105: WEST FLAT DEPARTS 3:27 PM
BUS 104: EAST FLAT DEPARTS 3:27 PM
BUS 54: PULLS UP ON 6TH AVE E AFTER THE OTHER BUSES DEPART. EAST & *WEST FLAT DEPARTS 3:29 PM (*WEST FLAT ONLY WHEN BUS 104 IS FULL)